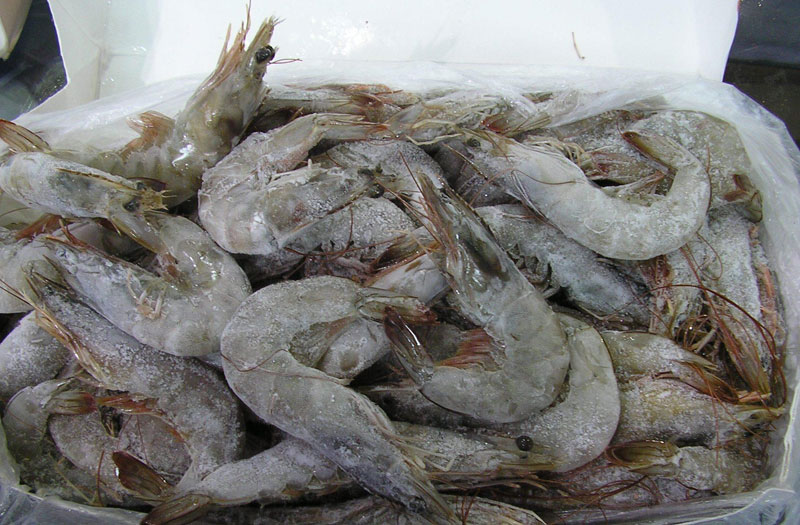 We are engaged in exporting and supplying a wide range of Head On Shell On Vannamei Shrimp Ecuador. Reliable in quality and rich in taste, Head On Shrimps are widely appreciated by all seafood lovers. These Head On Shrimps are high on demand among homes, hotels, restaurants and other food industries owning to delicious taste. Further, we offer Head On Shrimps in high-grade packaging at best prices.
Presentations Include :
HOSO – Head On Shell On

Blockfrozen or Semi IQF

100% net weight

Kg boxes

Quantity per container : Up to 24000 Kg net
Sizes : 20-30, 30-40, 40-50, 50-60, 60-70, 70-80, 80-100
The Frozen Head on Shell On shrimps are farm raised
Color: A2, A3
Our quality guarantee:
We guarantee  the quality of the products we offer. We offer to our customers a product with the approved poercentage of red spots on Head.
We offer our customers a quality test per lot, we taste every lot of farmed shrimps and avoide sending corn taste or sand taste on the shrimps
We offer an average count to our buyers on every size we offer
Packaging: We can provide a per customer's request neutral packaging, or branded packaging. Branded packaging either in our brand or our customer's brand as per our customer's design
The Head On Shell On Vannamei Shrimp Ecuador is available all year around from Ecuador due that this product is farm raised and the weather in Ecuador is all year favorable to its farming.